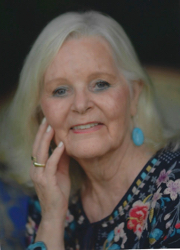 Sylvia Miller currently maintains a studio and residence in Lake Oswego, a suburb of Portland, Oregon. After years of traveling with the heavy weight of her painting gear, she has lightened the load. She now carries only her sketchbook, a travel-size watercolor set, plus a few pencils and pens. The pages of the journals became works of art, as her writing experiences merged with her drawings.
In her studio the drawings are developed into large, fresh and free watercolors. The illustrated pages from her sketchbook and journals have been collected into a book titled, "Art and Soul ... creative journaling from the inside out." Sylvia sees every moment of life as worthy of notice. Life is a spiritual journey. The book is currently being published and will be release in early 2017.
An award winning and published artist, Sylvia is truly an experienced teacher. She encourages her students to grow in their own personal expression, guiding them in reaching their goals. She is known as an exceptional watercolor and creative journaling instructor.
Sylvia Miller is frequently commissioned to paint works of art for clients. Often these works are of a larger format than what she normally does. She works closely with the patron to obtain what they are looking for in a watercolor painting. The painting always reflects her personal expressionistic style. She has many repeat clients.